Lemongrass Spa is located in historic Rockwood at 185 Main St. S. It is a place to escape from our busy lives and allow ourselves to relax and unwind. It combines the atmosphere of a rustic yet contemporary setting. A great combination for a soothing and inviting place to spend some downtime for yourself. Our mission is to provide professional, high quality services and products to our guests, within a relaxing environment where they are able to escape from their day to day lives to help provide a sense of stillness. Each space and treatment room is designed to feel soothing, warm with therapeutic sounds. We pride ourselves in creating individualized services for each guest, as each of our guests is unique with their needs and concerns. Our mission is for you to leave our spa feeling relaxed and rejuvenated on the inside and outside. Take a breathe and exhale and enjoy your experience at Lemongrass Spa. At Lemongrass Spa we aim to give the best possible experience to our guests by consistently: - Providing a clean and relaxing environment - Be trustworthy and knowledgeable - Respectful of each guest - Communicate and Listen to each other and our guests - Innovating through new products, services and offerings - Motivating/Helping each other - Evolve as individuals and as a company We offer Full Aveda Hair, Body, Skin & Makeup Products, full Aesthetic Treatments as well as Registered Massage Therapy, & Reflexology. These are modalities to help promote the proper balance and harmony for our bodies. At Lemongrass Spa you are able to view the elements of nature while receiving services such as, a pedicure or a manicure treatment. You may choose to snuggle up and escape in one of our fireplace treatment rooms and enjoy one of our facials, massage or reflexology treatments. We hope you leave Lemongrass Spa feeling relaxed, pampered and rejuvenated. We all need to take the time to unwind. Come relax with us! *Prices are subject to change without notice* (Prices may have increased since the time of booking) PAYMENTS We accept payments by Debit, Cash, Visa and Master Card. LEMONGRASS SPA GIFT CARDS are NOT valid Registered Massage Therapy Services, they can be purchased separately through the individual practitioner. Each practitioner is it's own entity and therefore does not reflect solely on Lemongrass Spa. If there is an issue please address the practitioner or contact Alana at lemongrasssparockwood@gmail.com. *Follow us on Facebook (click the icon below) With Gratitude, Lemongrass Spa Team519-605-0507 email: lemongrasssparockwood@gmail.com ***There will be a change in prices effective December1 ,2018*** Thank you for your continued support :)
Alana Clark
Spa Practitioner/Owner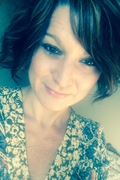 Hello :) I have been been working in the spa industry for over 19 years and it has given me the opportunity to meet many amazing people. It has provided me with the chance to help those unwind & relax from such busy lives. Not only have I discovered that I can enhance one's inner beauty, but I can play a role in healing with human touch , which is immensely therapeutic & soothing. I have a passion to relax and soothe my clients through massage, facials, Ayurvedic Foot Treatments & More.
Carolina Andino
Spa Practitioner/Skin Therapist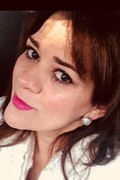 Carolina has been in the aesthetics industry for over 25 years. Having studied at Martha's Rhina's School of Cosmetology in San Salvador, Energy healing at Tabu School in San Jose, Costa Rica, Medical Aesthetics in Malaga, Spain and Gina's College of Aesthetics, she also belongs to World Wide Association of Aesthetics. She comes to us with many skills, experience and a huge passion for the industry. She has worked with Aveda for over 15 years, you do not want to miss a treatment with her!
Samantha Graham
Esthetician & Lash Technician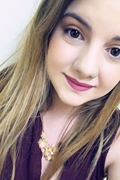 Samantha is enthusiastic about the Spa Industry and has a huge passion for what she does. She enjoys the ever changing industry and is always eager to learn. She is excited to continue in her career path and joins us with her sweet personality.
Ashley MacCormack
Registered Massage Therapist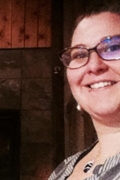 Welcome, I offer Registered Massage Therapy and wish to help you ease your body and mind with the relaxation that we all need. I hope to see you soon! I am available Tuesdays through Saturday. Book online to see appointments available or give us a call. Thank you kindly!
Martin Uus
Registered Massage Therapist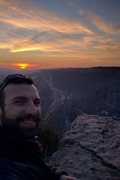 I am a graduate of Sutherland-Chan Massage Therapy School. The focus of my care is a patient centered approach. This means I am here to listen to be able to offer you informed guidance & remedies specific to your needs. My hope is to create a safe and relaxing space in which we can reduce recovery time, increase strength & foster growth. This will lead to an expedient return (maybe even improvement) of daily living and hopefully entice you to return for valued preventative maintenance.
185 Main St.S, Rockwood,Ontario
519-605-0507
Tuesday

Wednesday

Thursday

Friday

Saturday

10:00am - 8:00pm

10:00am - 8:00pm

10:00am - 6:00pm

10:00am - 8:00pm

9:00am - 3:00pm